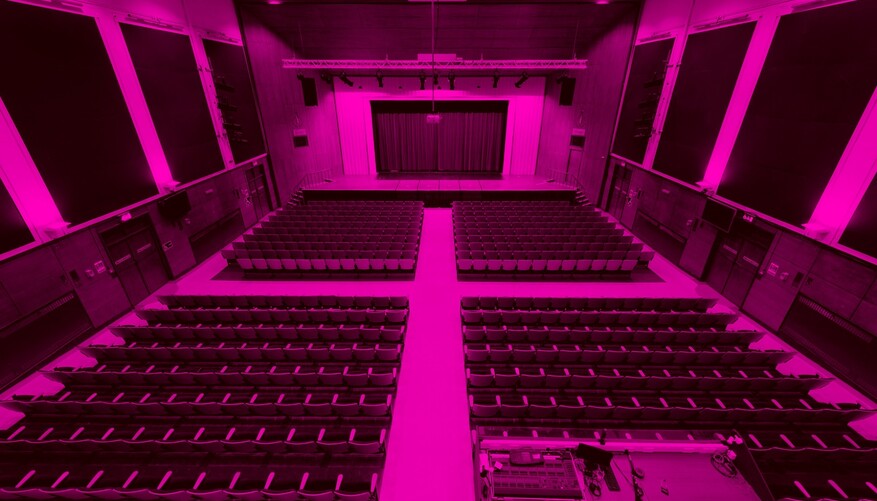 Refunds & Resales
This information applies to tickets purchased through William Aston Hall and Theatr Clwyd directly and will not apply to tickets purchased from licenced third-party providers (e.g. Skiddle, Ticketmaster who will have their own T&Cs).
Re-Sales
Unwanted tickets can be returned to Box Office for re-Sale. Returned tickets are only offered for re sale once the performance is sold out.
Customers will receive a refund or a credit for the value of any tickets re-sold. A £1 per ticket re-sale fee will apply. No refund/credit will be given for any tickets not re-sold.
Refunds
It's important to us that you have confidence when booking your tickets with us.
If the show is cancelled
If the show is cancelled then your money is protected and you get your money back.

You will be entitled to a full refund. You may be asked if you would like refunding to your payment card, a credit note with the theatre, to exchange your tickets to a rescheduled performance or if you'd like to give the full or a partial amount of your refund as a donation to help the theatre with its work.

Refunding a full audience is a big job so can take a few days to complete. If you've paid in cash or by cheque, it can sometimes take longer for us to refund you. Please ensure when you book that you give us an e-mail address and phone number and ensure your booking details are up to date.


Credit notes must be redeemed within 18 months.


If exchanging to a difference performance and the tickets selected are more expensive we may ask you to pay the difference between those seats (if they are a lower cost then we will credit note the difference). We don't offer refunds back to payment cards unless in exceptional circumstances.