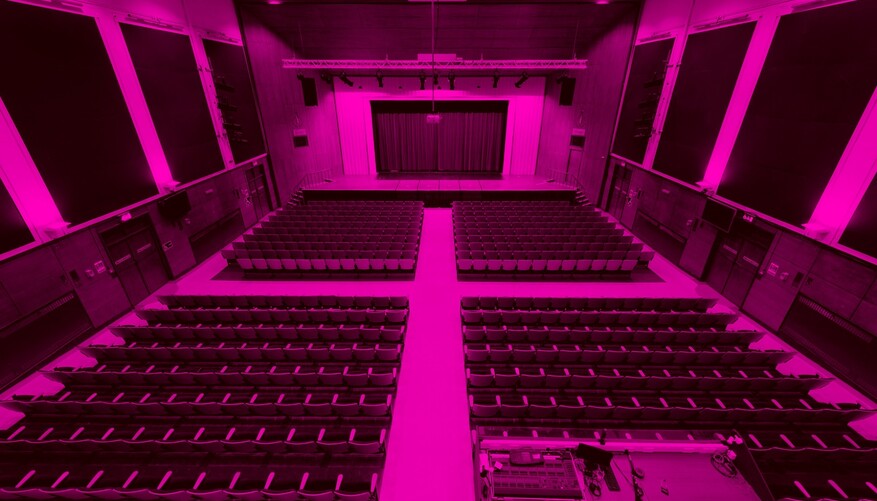 Welcome Back
Welcome back to William Aston Hall – this page has more information about what we have in place to make sure your experience is safe and enjoyable.
Please note, these may alter if Covid restrictions are implemented or changed.
Before your visit
✔ Check Your Tickets - Please double check your tickets – we sometimes have people arrive for the wrong performance (and, occasionally, for the wrong venue) – a quick check helps avoid any problems!
✔ Access Requirements – William Aston Hall has good accessibility but it's not perfect – if you have any queries or concerns about your visit then please visit our access page click here or drop our team a call and they'll be able to advise.

Arrivals
✔ Parking - The car park outside William Aston Hall has free parking for our visitors and is run and maintained by Wrexham Glyndŵr University. Please be aware that any cars parked there are at the owners risk.
✔ Recommended Arrival Time – Please arrive 30 mins before the show, while we are sometimes able to admit latecomers this isn't always the case and we have limited latecomer seats.
✔ Our Foyer - Our foyer opens 90 mins prior to the show starting.
During Your Visit
✔ Contactless Payments - We would highly encourage contactless payments during your visit and we have contactless payment points at our bar.
✔ E-Tickets - There's no need to print our your e-tickets – simply show them at the doors on your smartphone.
✔ Toilets – The toilets for William Aston Hall are clearly signposted – if you can't find them however then please have a chat with one of our team who will be happy to help.

After Your Visit
✔ Your Feedback – Let us know what you thought of your experience with us. The day after the event we'll send you a survey – we read all of them and make changes where we can – you can also drop us an e-mail to info@williamastonwrexham.com
✔ Tell your friends – If you enjoyed your visit to us then please tell your friends, we rely on the support of our communities and audiences to make sure that the arts continue to thrive in Wrexham and North Wales.